This year's 2018 Boise Susan G. Komen Race for the Cure Community Celebration has been 20 years in the making! We've gone all out to create a celebration worthy of demonstrating your passion for the cause. We hope you can join us – together we start the mission that will finish this fight!.   We will celebrate the Boise Komen community of survivors and supporters who share in the promise Nancy G. Brinker made to her dying sister, Susan G. Komen, to end breast cancer forever. With your help, we're making a real impact against breast cancer.  Come down and honor those who have fought breast cancer, thank a survivor who has supported you, or celebrate team members joining you in the Race for the Cure 2018!  Come and join the fun, sign up for this year's Boise Race for the Cure, and celebrate 20 years of making a
difference in the fight against breast cancer in the Treasure Valley.
This is a free event! 
We will be kicking off this year's Boise Susan G. Komen Race for the Cure registration with reduced participation fee of only $20!
Featuring live music Boise's own spectacular Big Wow Band!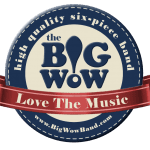 Cash Bar and the infamous GUACAMOLE from Barbacoa!!

Delicious yummy treats from local area food trucks Tiki Teriyaki and Bang on the Wall Burgers will also be there to tempt your taste buds.  Come and join the fun at our Injury Care EMS Headquarters.
Why do we fund raise for breast cancer cures?
Because 1 in 8 women in the U.S. will be diagnosed with breast cancer in her lifetime.
Because every 19 seconds, somewhere in the world, a case of breast cancer is diagnosed in a woman.
Because every 60 seconds, somewhere in the world, someone dies from breast cancer; every 13 minutes, one woman in the U.S. will lose her life to breast cancer.
Because breast cancer knows no boundaries. It affects people of every age, gender, socio-economic status and location.
Because at the current rate, 13 million breast cancer deaths will occur around the world in the next 25 years.
Because it's time to go beyond breast cancer awareness. It's time to take action!
We can't wait to see you there!