 Injury Care Emergency Medical Services Receives High Level "Life Support" Certification.
Click HERE to read the whole article in Business Wire.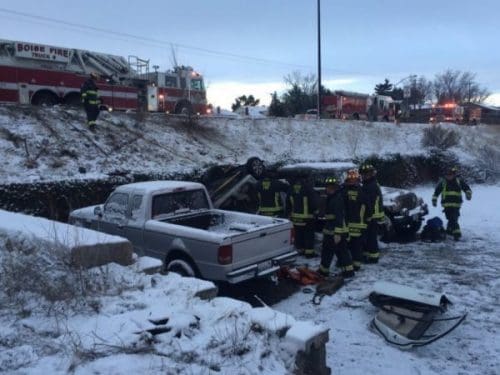 KBOI –
Talk about luck!  Read here about the unfortunate accident (seen at left) on the freeway that ended in our very own parking lot.  Luckily our medics were able to rush out and help before other first responders arrived.