April 11, 2018 – Injury Care EMS is getting a new look!
BOISE, ID —  Injury Care EMS is excited to share the progress on our building renovation!  The new and improved building will have new quarters for our hardworking medics, a state of the art dispatch system for our amazing dispatchers, a conference room for continuing education and CPR training classes, and new offices for management.  More photos will be added to the slideshow as construction progresses. Stay tuned!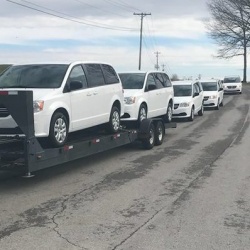 March 10, 2018 – Resilient Transport Operated by Injury Care EMS gets new additions to the fleet.  
BOISE, ID —  Five brand new 2018 Dodge Grand Caravans arrived from halfway across the county.  These vans have been specially equipped with state of the art wheelchair lifts and outfitted to provide the highest quality of transportation to our customers.  We are so excited to get these vehicles into service.
March 1, 2018 – Injury Care EMS now offers full medical benefits for full-time staff and medics.
BOISE, ID —  Injury Care EMS is pleased to announce full medical benefits are now provided for our full time Paramedics, EMT's, Dispatchers and Staff!  After reviewing the best possible options, we are now part of the Independent Doctors of Idaho (IDID) Blue Cross insurance network.  We pay the full premium for our staff, and want to say THANK YOU!!  We couldn't provide stellar service without all of you.
December 23, 2015 – BPD: Crash leaves car upside-down outside paramedics building
BOISE, Idaho (KBOI) — Police say a woman went to the hospital after her car slid down an embankment, landed upside-down on top of two cars, in a paramedics parking lot after a two-car collision on Franklin Road and Maple Grove Road. Officers say an SUV failed to yield when pulling out of the driveway and hit the car. The car then slid down the embankment, flipped, and landed on top of two cars parked outside of Injury Care EMS.  Police reported the woman's injuries to be minor and non-life threatening.
Boise Police say paramedics from Injury Care EMS walked out of the building and were able to assist the woman before she had to be extricated by Boise Fire. Talk about luck.  BPD say the driver of the SUV will be cited. No names have been released as the investigation is still ongoing.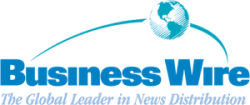 February 11, 2014 – Injury Care Emergency Medical Services Receives High Level "Life Support" Certification
BOISE, Idaho–(BUSINESS WIRE)–Hundreds of Idahoans each year require critical care medical transport. When the need arises for critical care transport, whether triggered by a health emergency, worksite accident or transfer to specialized care, it is vital that this service be available and be provided with the best possible equipment in the hands of highly-trained professionals.
"Earning this new designation demonstrates our commitment to increasing the level of care we offer to patients." – Dr. Richard Radnovich, Medical Director, Injury Care EMS
Boise-based Injury Care Emergency Medical Services recently earned the Critical Care designation from the Idaho Department of Health and Welfare. This certification ensures the organization maintains a high level of training and equipment under the direction of a physician for transport of critically ill patients. Only about ten percent of emergency transport agencies in Idaho have achieved this designation.
Since 2008, the company's emergency transport professionals have provided skilled care and safe transport to over 5,000 individuals. In addition to transport of seriously ill patients throughout the northwest in state-of-the-art vehicles, they have also cared for those injured while fighting wildfires, working at mining, construction and other high-risk occupations. The firm also provides stand-by medical services for large public events such as concerts and festivals.
"We are proud of our record of providing excellent outcomes and customer care," said Medical Director Dr. Richard Radnovich, D. O. "Earning this new designation demonstrates our commitment to increasing the level of care we offer to patients."
Injury Care Emergency Medical Services provides services throughout the inland Northwest.