Your Most Reliable, Trusted, and Proven Expert Provider for Patient Transport!
Mission

Our mission is always to provide the best quality care for patient transport by ground or air. We attend to the patient, family, and caregivers, providing a seamless transport experience for everyone.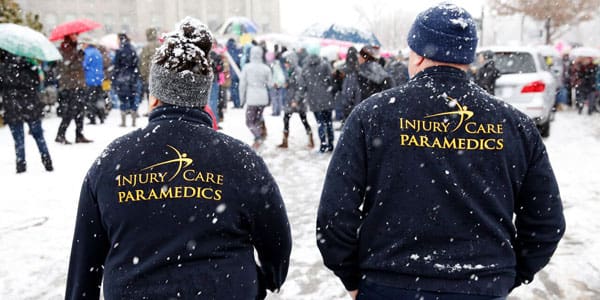 History
We grew out of a need identified by our Founder, Richard Radnovich, D.O., who found that reliable transport with well-trained and professional crews was a missing piece in the continuity of care in the Boise and Southern Idaho region. In 2009, he started Injury Care EMS in response to community requests for a private emergency medical services company.  Dr. Radnovich has extensive experience in emergency medicine and emergency medical services. See his bio here.
Who We Are
Injury Care EMS is an ALS, Critical Care and fixed-wing air ambulance transportation and medical services company based in Boise, Idaho. Whatever your patient transportation needs are, we can help!
We are the largest private ambulance company in Idaho, serving the Pacific Northwest from Seattle to Salt Lake City and beyond. Our healthcare partners have relied on us for ten years to safely transport patients between facilities. Acute care hospitals, home health agencies, long-term care facilities,  events, air ambulance companies and the federal government all call on Injury Care EMS when they need quality emergency medical services while providing a positive environment for our staff to grow.  We encourage compassion and empathy among our team members and are proud of our reputation for providing exemplary care.
.