Injury Care EMS are the patient care experts. We have been proudly providing Air Ambulance and Ground Ambulance for the Northwest since 2009. Call us for answers!
COVID Measures
Injury Care EMS and Resilient Transport are implementing additional safety measures  to try and reduce the possible transmission of illness, including COVID-19.  We are following CDC guidelines for disinfecting and PPE to keep everyone safe.  We appreciate everyone's patience and understanding during this current situation.  Read more here.
Idaho's Most Trusted Private Ground & Fixed-wing Air Ambulance Patient Transport Company – Serving the Pacific Northwest
Idaho's most trusted private ground and fixed-wing air patient transport company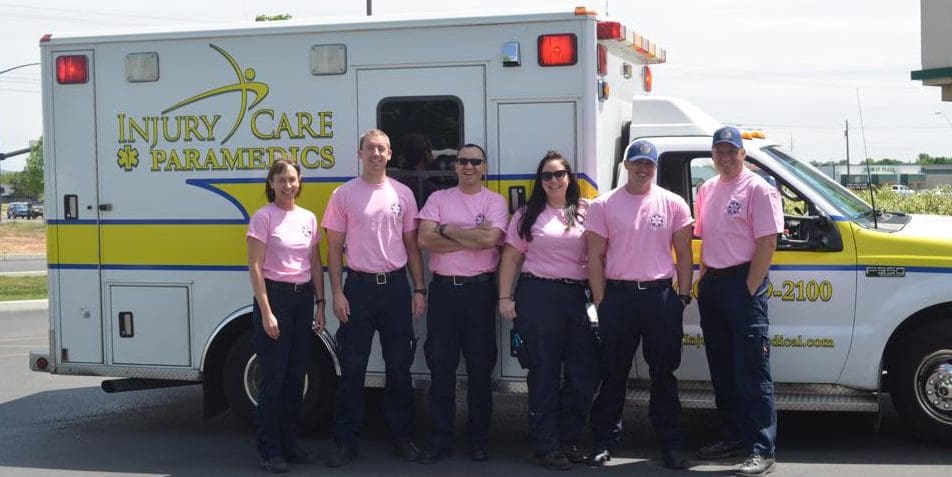 We are the largest private ambulance company in Idaho, serving the Pacific Northwest from Seattle to Salt Lake City and beyond. Our healthcare partners have relied on us for ten years to safely transport patients between facilities. Acute care hospitals, home health agencies, long-term care facilities, air ambulance companies and the federal government all call on Injury Care EMS when they need quality emergency medical services.
Licensed to provide the highest level of ambulance care – local & long distance.
Serving Idaho and the Pacific Northwest for fixed-wing air ambulance transports.
More patient transports than any other private service in Idaho.
Company with the most EMS personnel on wildland fires in Idaho and surrounding states.
Providing EMS services for Idaho's premier events, remote areas & facilities.
Providing non-medical wheelchair or gurney transportation for the elderly or disabled patients.
Fully licensed and insured.
Received Critical Care Certification from the Idaho Department of Health and Welfare – of which only 10% of Idaho EMS Transport Companies have this designation.
Committed to providing the highest quality of care.
Come work with us!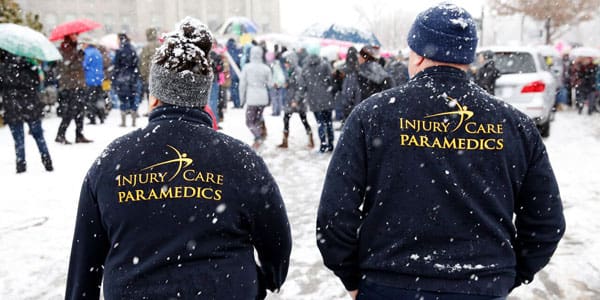 Come work with us!  We are always looking for talent. We offer competitive salary and benefits in a professional and friendly work environment.