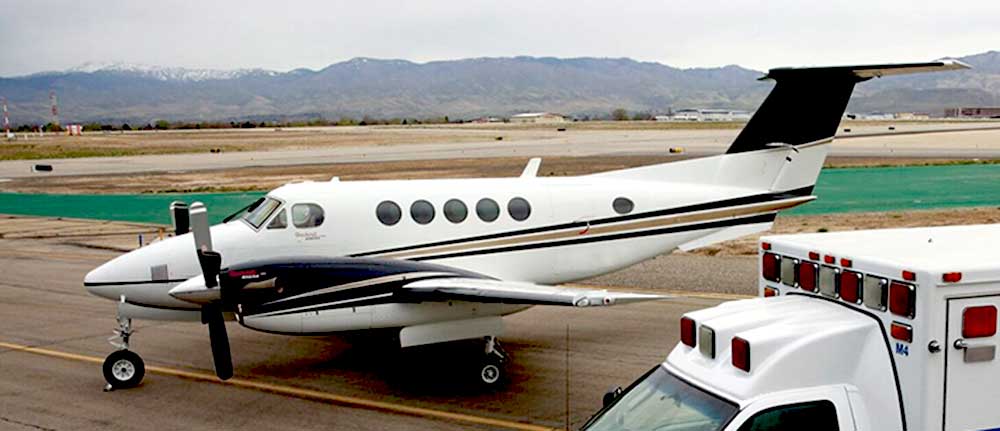 Injury Care EMS is the largest private ambulance company in Idaho, serving the Pacific Northwest from Seattle to Salt Lake City and beyond.
We fly out of Boise, Idaho and have service agreements with other carriers in our service area. All flights are operated on medical aircraft holding certificates issued under 14 CRF Part 135. We provide a full range of air ambulance services and commercial medical escorts.
We have an impeccable record for safe, compassionate and professional service. Injury Care is a preferred in-network provider with most major insurance carriers as well as many regional health plans.